Details

Published: Tuesday, 23 December 2014 07:28
Written by Administrator
Hits: 6713
How do you combine 15,000 set of legs with 30,000 wheels of varying sizes and come out with a fun activity that demonstrates to the world that we are capable of contributing to worldwide efforts to keep our environment clean? Well, the answer is none other than the Tour of the Fireflies organized by the Firefly Brigade! The annual Tour of the Fireflies, now entering its 16th year is not a bicycle race wherein you compete with other bicyclists to be the first in the finish line. The most the Tour has in common with any bicycle race is that it is about riding the bicycle until you reach the finish line. Everything else is a whole lot different but still more fun-filled and exciting than your average bicycle race.
The Tour is primarily a fun ride – its objective is to have fun while riding your bicycle with other bicyclists who are having fun as well as you all pedal your way to the finish line where usually a fire truck is waiting to shower the riders with a fine mist to help alleviate the heat. However, this is not to say that you can finish the Tour of the Fireflies without a bit of difficulty, if we are to be really honest about it. But ask those who rode it the first time and they will certainly tell you it's not that difficult to complete but there are certain things you have to do in order to survive and reach the finish line. Remember that we will be staging the Tour back again in April of 2015 and being summer, you'd have to expect high temperatures with accompanying scorching sun and moist heat that generates tons of sweat. This could really drive some people to insanity, especially drivers who are caught up in the ensuing, momentary traffic. Committing to join the Tour of the Fireflies doesn't require you to have excellent city bicycling skills but you do need to be aware of your riding buddies all the time. Here are some tips you can do to prepare yourself this early before the Tour.
1. If you are a newbie and have just learned to bike, or even if you are already a skilled bicyclist, it will help you a lot if you join the Firefly Brigade's monthly critical mass ride (CMR). It is a once a month fun ride usually done on the third Sunday of the month. There is usually a theme based on what is traditionally celebrated on each particular month. One example is the Love Ride in February, in celebration of Valentine's Day or the Back-to-School ride in June.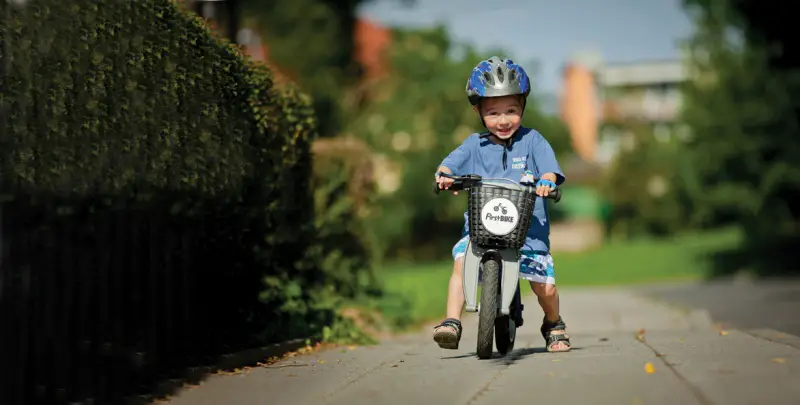 Image from here.
How can this help you survive and keep your sanity?

The CMR is an excellent way to learn how to bike with a group on Metro Manila's busy streets. You can learn basic city riding skills while observing other bicyclists. CMR's originated in San Francisco, USA in the early 1990's as spontaneous gathering of bicyclists. Our version, although planned in advance and not as spontaneous, is organized to show that bicycling is alive in the country and we are in the forefront of promoting its use for clean air and sustainable communities.
2. You don't have to have a bicycle in the manner of Lance Armstrong or any of those famous bicyclists but you do have to have essential items in order to enjoy your first Tour. You need to have a bicycle that you are familiar with and that your body fits into.
Image from here.
How can this help you survive and keep your sanity?
This means that the time to get your bicycle for the Tour is now, if you still have no bicycle of your own. Having one right now and riding it often will help your butt to fit the saddle perfectly and your legs to become accustomed to pedaling by the time the Tour is here. You will also need a helmet. It will not prevent you from crashing but it could prevent serious head injury.
3. Being summer, you must have water supply which you can carry in water bottles or hydration packs. You would have to find out on your own what fits your water supply requirements.
Image from here.
How can this help you survive and keep your sanity?
Having ready to eat food and energy snacks is also a necessity since you will be burning calories all along the route which you need to replenish in order to continue. Many experienced bicyclist recommend not waiting until you feel thirsty or hungry before you eat since this could be a sign that you are already experiencing depravation, which is of course is never good for anybody.
4. If you know how to tune up your bike, do so at least a week before the Tour.
How can this help you survive and keep your sanity?
This will give you time to make more adjustments needed or change parts so your bike is in top condition. If you have no bike repair skills to be proud of, just bring it to your local bike shop and be happy that you don't have to do it yourself. We have marshals ready to assist a downed rider so you may not need to bring basic bicycle repair tools. However, having them can be a time saver. A spare inner tube can also help keep you sane if ever you pop your tire.
5. On the night of the Tour itself, verify from our website if there are any special announcements or changes that could affect how the Tour will go such as the weather or any unforeseen traffic condition. If there are none, proceed to pack all the gears you need, including water/food/snacks, and extra change of clothes or jerseys, your shoes, gloves if you are using them, and helmet.
How can this help you survive and keep your sanity?
It is important to be armed with the right information so you can act accordingly. This can help you add more special needs gear if you have to or reinforce further what you already have so you can deal with any eventuality.
6. On the day of the Tour, please eat your regular breakfast and make sure you do not overeat. The Tour is usually scheduled to start at 6:00 AM. The venue is usually opened way before this hour so you have enough time to make it there if you leave your house at the right time. Wear the Tour of the Fireflies souvenir jersey proudly if you bought one. Check with your riding buddies and make sure you ride together as a group.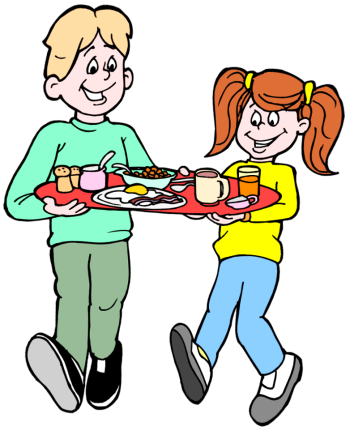 Image from here.
How can this help you survive and keep your sanity?
The Tour of the Fireflies is a group ride, with emphasis on a very, very, very big group ride. You as a participant have been patiently waiting for it to happen months before, (as in right now, with at least 3 more months to go.) You wouldn't want this months-long preparation to end abruptly without even having started to actually if you experience some unfortunate event on your way to the venue. Being careful with what you eat and how you get to the venue on time is just as important as being in the Tour itself and bicycling with your family and best buddies.
7. The Tour of the Fireflies is a fun ride but you can also take the opportunity to turn it to a learning experience. It is actually the country's largest Critical Mass Ride where up to 15,000 bicyclists have participated in its past editions.
Image from here.
How can this help you survive and keep your sanity?
We all have a lot to learn from being involved in the Tour, whether you are a participant or you belong to any of the organizing committees. By the way, we are inviting all bicyclists to be an enthusiastic volunteer for any of our committees. You can learn a lot about how bicycling is able to help a lot of people become aware of their immediate roles in saving our environment and how bicycling can affect and have positive influence on our daily lives.
We want to carry the Firefly Brigade's advocacy beyond organizing fun bicycle rides. We are now engaging the Firefly Brigade in activities that can bring more people not only to ride their bicycles but also become aware of their role both in nation building and in protecting the environment. Please be one with us and join us in our advocacy.
If you want to be more aware of your impact on the environment, please read Polluters Must Pay. It will help you realize that even small actions can help stave off the ill effects of wanton pollution. One of our readers has Some Thoughts on the EDSA Bike Lanes he likes to share with us and thus, we gave him a chance to have his thoughts posted here. It takes all kinds of bicyclists to hold the Tour of the Fireflies. Please check out our Five Types of Cyclists You'll Find at the Tour of the Fireflies to learn more.